TheoremReach
Product
Design
I have designed a distinguishable digital experience for TheoremReach, an app monetization platform. It is now available on the web and mobile devices.
Project type:

Client project
Who worked on the project:

Barbara Morrigan within Fireart Studio

team
What I worked on:

Art Direction, Branding, Logo Design, Website design, UI/UX design, Illustration, Print production design
It started with...
Someday a team of enthusiasts came to Fireart Studio and trusted us the most precious thing: their young but very ambitious project. They had a humble logo, a bit dated mobile experience, but also a fire in their heart. And I accepted this challenge with an honor.
Who is this product for?
Developers are getting help in implementing fun surveys in their apps and monetize them funny and easily.
Researchers are collecting marketing data by reaching their surveys to the audience.
Users are earning in-game currency by taking quick surveys adjusted for their interests.
Branding
Logo redesign
I have started transforming an online presence of Theorem Reach by redesigning a logo. After a fast and exciting brainstorming, I got the concept of a new logo.
Sketches and other options
Colors and gradients
The Wizard is the main hero, a character that represents Theorem Reach and guides the user throughout a process. He is funny and somewhat amusing. We've used this image to humanize a brand and show that it cares about customers.
Girl Developer
She is the Wizard's friend. She is brave, smart, and geeky about technologies. Her primary mission is to be a warrior in the anti-advertising wars. She has two images – a casual look and the warrior's one. This character is associated with development-related topics and is aimed to tell a user about the technical side of an app and its main features.
The boy-researcher is the Wizard's friend too. He is a curious and cool professional. The boy has two looks – a casual one and the image of an archer in the anti-advertising wars. This character often appears on the screen related to marketing, studies, and communication with users.
● App
● Website
● Landing page
TheoremReach overlaps the app with revarded survey if user decides to take it. I've redesigned the existing exprience and also added new features such as Leaderboard and Daily Reward. It works on desktop, mobile and tablet view.
Website design
I have created a UI/UX design for a website. It transfers the company's primary goals and values and lets users understand how TheoremReach can help them monetize apps.
Homepage
The website is fully responsive and works on all devices and screen sizes.
In TheoremReach, you can also access a dashboard that allows monitoring and analyzing revenue generated from your mobile applications.
Illustrations
I've developed all the brand characters and core illustrations and also was working as an art-director, coordinating Fireart team to create some more cool graphics.
Icons
Print Materials
T-shirts are full-size printed with our characters fighting the ads and a small demo survey on the back.
Business card looks like a mobile phone so potential partner feels like they are already using TheoremReach!
Business Cards
The posters were developed specially for Game Developer Conference to give an overview what TheoremReach is.
Happy cliens and their stand on GDC 2017
What I've learned from this project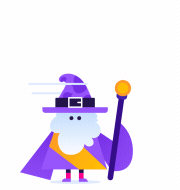 TheoremReach is one of the most important projects in my careers. It included all areas of design and I was responsible for everything that appears. UX, UI, branding, illustration, art directing and client communication - all of these were included and brought a great experience for me. After finishing this project I'm prepared for art-directing product designalone or with the team on board.
This project was featured on: