I always was into drawing. I got my first graphic tablet at 2014 and at 2016 started taking commissions as a commercial illustrator.
What I do:
Hand drawing in Adobe Photoshop

Vector art in Adobe Illustrator

Simple 3D modeling in Blender
I really value having illustration skills because it helps to keep or extend the product identity. I can work on the project independently or provide some sketches and ideas for more experienced illustrator if needed.
Explainer video illustration
In 2016 I collaborated with a great motion designer Aslsan Almukhambetov within Explain Ninja studio and created an explainer video for the service named Inssta.
​
It was a great experience where I learned important secrets about illustrating for the video production.
Some other animations we created with Aslan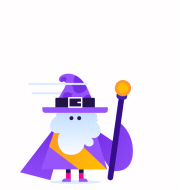 Other works
Hotline Miami game fan poster
This piece was really curious for practicing cause it references to orthodox Trinity icon and is based on the reverse perspective
Submission for Art Moves 2018
This work was created for the International Billboard Art Competition and is related to the event topic: "Who governs our lives: we ourselves, other people or algorithms?"
​
This is a social statement about bodypositive and woman rights.
I've fully illustrated a few products while working as a product designer. Check these case studies if you haven't yet.
Product
Illustration